Get more out of your water with Brita®.
For over 25 years, the scientists at Brita® have worked to give you healthier, great-tasting water. All of our filters and containers are BPA-free and reduce contaminants* and unpleasant odors.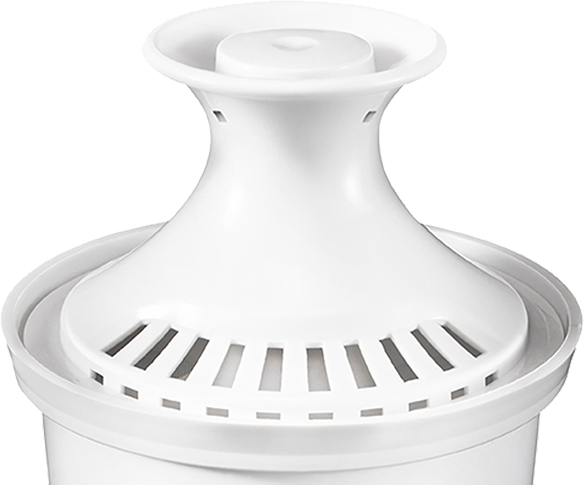 See what we filter out of your tap.
Our standard pitcher filters use coconut-based activated carbon with ion exchange resin in a BPA-free housing to reduce chlorine taste and odor, zinc, and the health contaminants copper, cadmium and mercury*.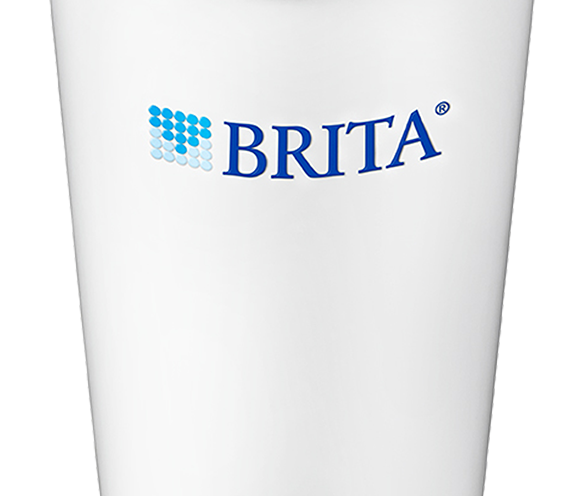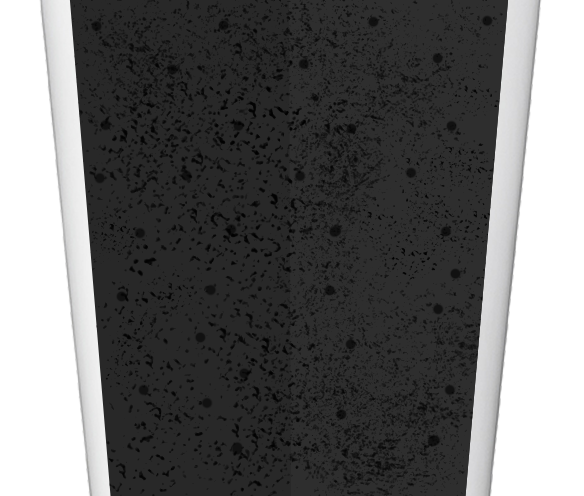 Ion-Exchange Resin captures copper, cadmium, and zinc in your water
Active Carbon reduces chlorine (taste and odor) and mercury
Here's What Brita®
Reduces or Removes
from Tap Water

Bottle
Filters
Faucet
Filters
Chlorine (Taste & Odor)
Lead
Mercury
*
Cadmium
Benzene
Asbestos
Particulates
(Class I)
(Class VI)
(Class I)
Copper
Zinc
1, 2, 4 - Trichlorobenzene
TTHMs, Giardia, Atrazine, Lindane, and Trichloroethylene (TCE)
Additional contaminants
**
**
Zn
Zinc
Exposure to zinc can cause nausea & vomiting, and long-term effects of anemia & pancreatic damage.
Cd
Cadmium
Exposure to cadmium can cause liver damage.
Hg
Mercury
Mercury from landfills can lead to kidney damage over time.
Cl
Chlorine
Chlorine leaves a bad taste & odor in your tap water.
Cu
Copper
Exposure to copper can cause gastrointestinal distress and liver & kidney damage.
*Represents impurities reduced or removed by Brita® pitcher and dispenser filters
Note, Brita® filters keep a healthy level of fluoride, a water additive that promotes strong teeth
*Valid for the following systems: Ultramax Jet Black (OB24), Space Saver (OB21), Grand Color Series (OB36), Pacifica (OB41), and Monterey (OB50)
**See our full list of reduction claims with the Longlast+ Performance Data Sheet and Faucet Mount Performance Data Sheet for models FF-100 and SAFF-100.
We're Certified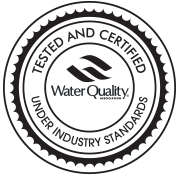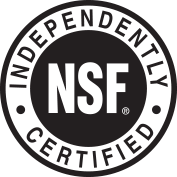 Water Quality Association
System tested and certified by the WQA against NSF/ANSI Standards 42 and 53 for the reduction of the claims specified on the Performance Data Sheet.
*Substances reduced may not be in all users' water.