Better Water
All Brita filters cut chlorine taste and odor, and our Longlast+® and Faucet Mount filters remove 99% of lead.** Use great-tasting Brita filtered water for brewing coffee, mixing baby formula, hydrating pets, and more.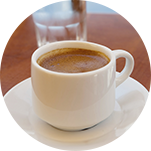 Coffee and Tea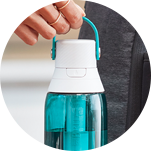 H2O On-the-Go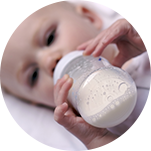 Infant Formula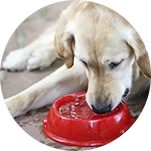 Water for Pets
What does Brita® filter*?
Zn
Zinc
Exposure to zinc can cause nausea & vomiting, and long-term effects of anemia & pancreatic damage.
Cd
Cadmium
Exposure to cadmium can cause liver damage.
Cl
Chlorine
Chlorine leaves a bad taste & odor in your tap water.
Cu
Copper
Exposure to copper can cause gastrointestinal distress and liver & kidney damage.
Hg
Mercury
Mercury from landfills can lead to kidney damage over time.
Pb
Lead
Exposure to high levels of lead may cause anemia, weakness, kidney damage and more.
*Represents impurities reduced or removed by Brita® pitcher and dispenser filters
**Substances reduced not in all users' water.
Better Value
Annual cost for a Brita®
vs. bottled water**

pitcher

bottle

faucet
$65
1 Pitcher $291
2 Longlast+ Filters
$39 for a two filter pack 1,2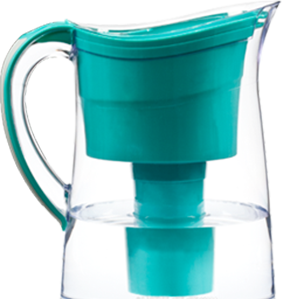 $45
1 Bottle $24.991
6 Replacement Filter Pack $19.99 1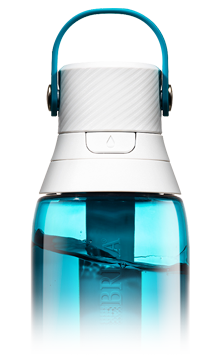 $68
Faucet $271
2 Replacement
Filters $19.99 per filter 1,2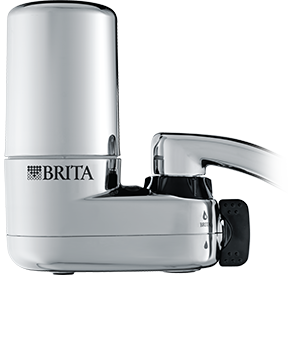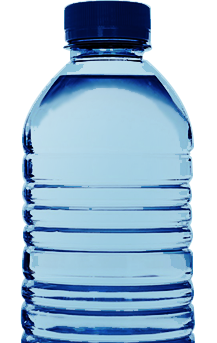 $225
$0.02 per bottle 1
1,800 bottles per year 2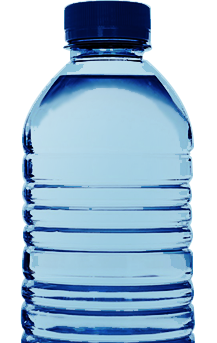 $168
$0.02 per bottle 1
1,500 bottles per year2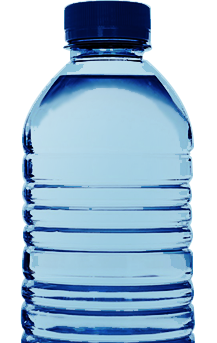 $225
$0.02 per bottle 1
1,800 bottles per year 2
Better Health
What can water do for your body and mind?
Boosts alertness
Energizes muscles
Removes toxins
Aids digestion
Jumpstarts metabolism
SEE THE HEALTH BENEFITS
Better World

Drinking filtered water instead of bottled can help reduce plastic waste. In one year you can save 1,800 disposable bottles from landfills and oceans with just 2 Longlast+® Filters.
Learn About Sustainability